July 29, 2021
It's been longer than I wanted since the last update, but I promised myself the next update would have real news to share, instead of trials, tribulations, and delays—and that day has finally come!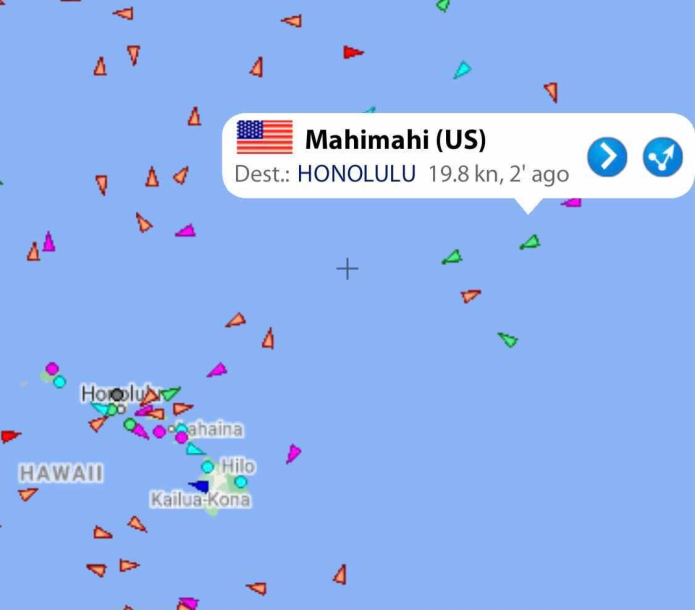 The LaserSETI instruments bound for the summit of Haleakala are on a boat and have land in sight! We have plane tickets, a rental car (!!!), and a date to begin installation. Our second observatory is coming together, and we'll be able to start co-observing our two fields-of-view.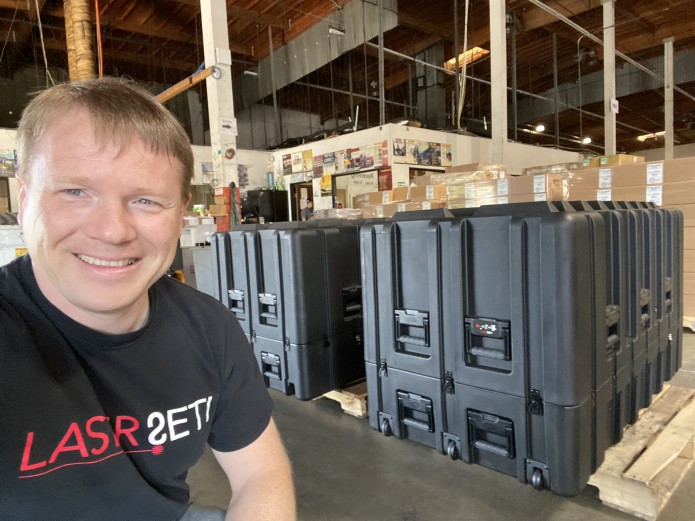 I was a little excited that the instruments were finally shipping out. I do own other shirts, for the record.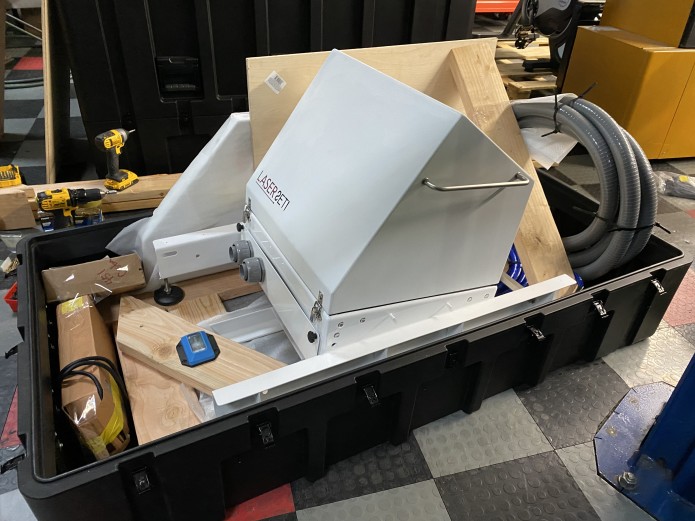 And here's what's inside each case: one instrument, half of the riser for the instrument that needs sit above ground level, non-instrument components like conduit, cable, and the DC transformer, as well as spare parts just in case. The little blue box is a "transport data logger" which records the forces experienced during shipment, for learning and insurance.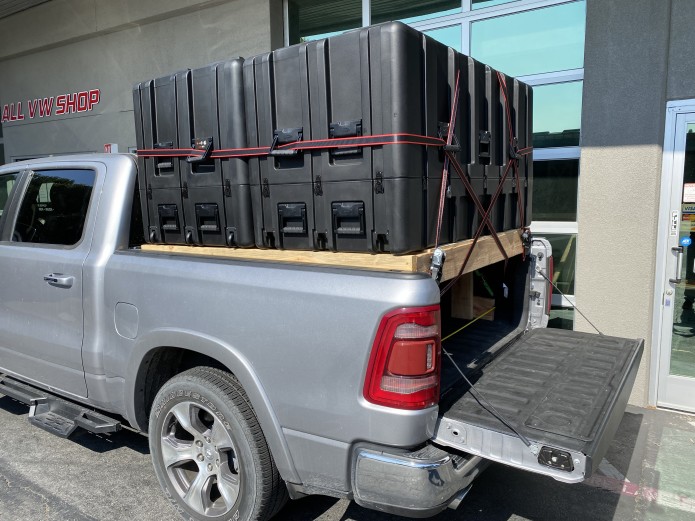 The cases were just a few inches too big for the truck bed so we built a platform on top. I can confidently say it was the most comfortable and secure ride of the instruments' lives.
I don't want to dwell on the negative but, since the instruments have been built and waiting for 10 months now, I think it's important to account for the time. Unsurprisingly, the majority was due to COVID-related travel restrictions, both in Hawaii and then California. The remaining third, however, was difficulty in obtaining shipping cases. One surprise was that reusable cases were less than 50% more than one-time use crates which, since we have many more instruments to ship out around the world, will save thousands of dollars. It also means that, in the future, there's one less external dependency to keep the project on track. The major cause here, however, was a vendor that was bad at communicating and worse at delivering. It's no astronomy joke to say it was "night and day" once we were finally able to identify an alternative vendor and case product that suited our needs on a reasonable timeline. The value of people and companies who keep their word and deliver on-time just cannot be overstated!
The next update will certainly be soon, to share pictures and stories on the installation, and I'm confident we'll get some stunning pictures from on top of that mountain! And stay tuned in case we have any surprises to announce!