We're thrilled to have over 200 backers and be already more than a third of the way to our goal! In fact, with 3 weeks left to go, our chances look good to exceed it and even truck right on to a stretch goal! More science is more awesome for more people!
This is all made possible by you–picking your favorite perks, telling your friends, and sharing on social media. Thank you so much and please continue supporting us!
Speaking of sharing, we recommend reading some of the great articles that have been spreading the word on LaserSETI. We were featured in Astronomy Magazine, Centauri Dreams did a 3 post series, and both IFLScience and New Atlas waxed poetic. Or, take the shortcut and just read the excellent excerpts below!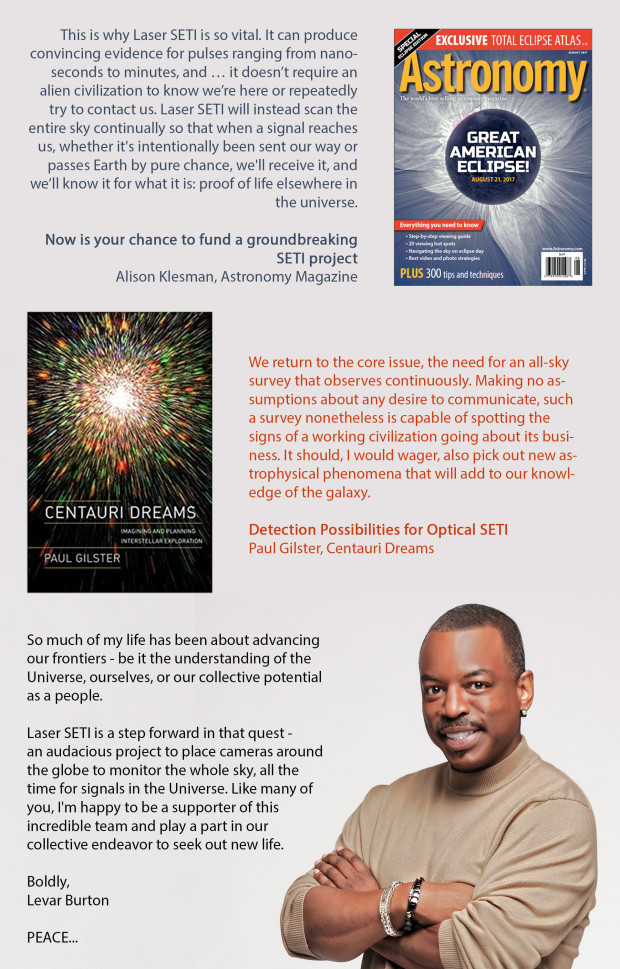 Thanks again for your tremendous support. You'll be hearing more from us soon, and we hope to hear more from you, too!