Progress in an Unpredictable World
June 13, 2020
Hello, greetings, and well-wishes to you and yours!
There have been so many unprecedented goings-on in the world since our last update! First and foremost, I hope everyone is staying safe and sane, as well as taking care of those around us who can use our help. We're all stuck together on this rock called Earth, hurtling through space, and there's no higher calling than taking care of each other.
As for LaserSETI, progress is the name of the game. The components we build in-house are nearly complete. You can see many of the "unsung" components that go into the environmental and electronic support systems below. Last week, I visited the enclosure fabricator to review their just-completed parts and finalize the plan for painting them!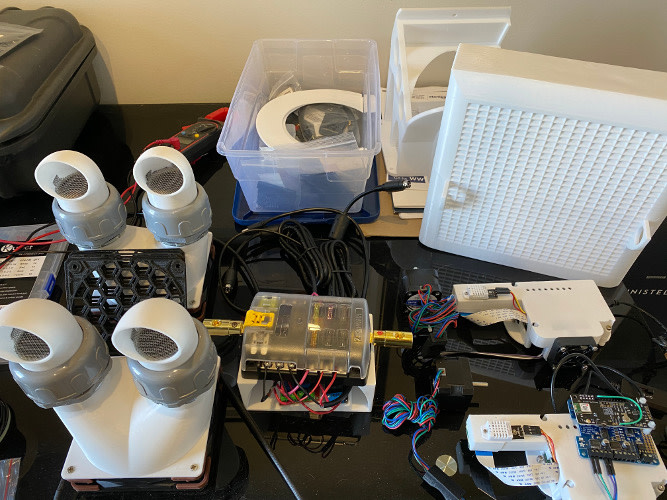 We have the least visibility on the site permit application with the state of Hawaii. The document was delivered by our university partner nearly two months ago, but the Dept of Land and Natural Resources is undoubtedly affected by the pandemic and not on their normal timeline for responding. We're glad they're operating at all in these crazy times and remain optimistic for a smooth approval process in a timeframe which matches the instrument build, testing, and shipment process. I have the utmost confidence in our Hawaiian partners and sometimes, once you've done your best, all you can do is keep your fingers crossed.
The next few months promise to be exciting and eventful in so many ways. As always, we'll keep you up to date and thanks again for your support!