The Passing of Frank Drake
My friend Laurance had some very touching and appropriate words on this sad day, and he agreed to let me share them here.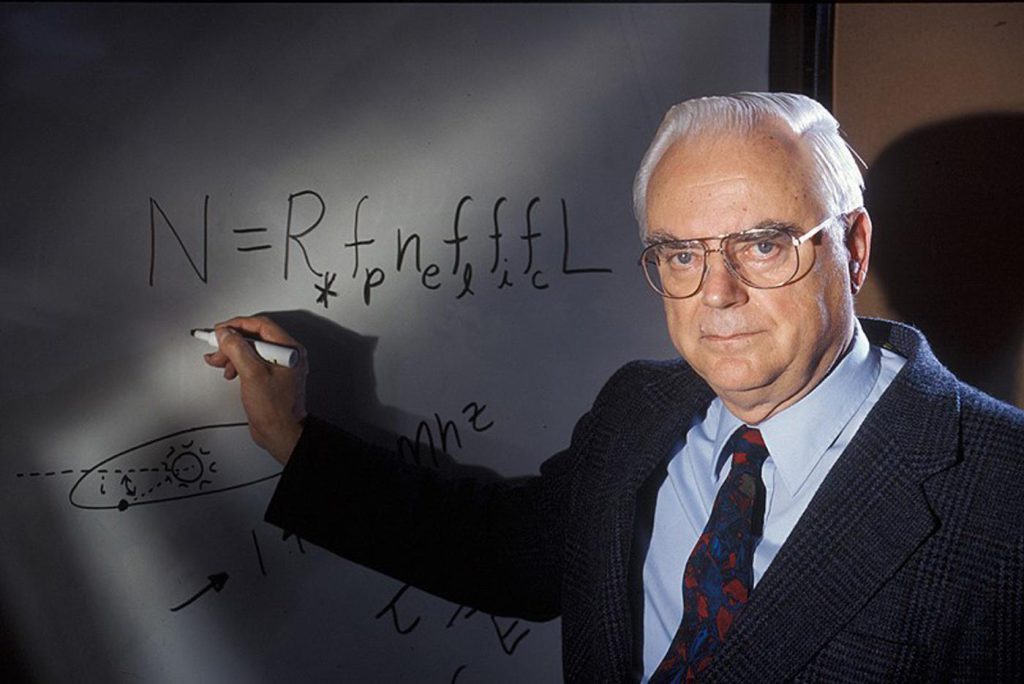 "I was very sorry to hear of Frank's passing this morning. I could not help but think of the huge scientific legacy he has left.




His Drake Equation set the agenda for thousands of researchers to investigate all aspects of life in the universe. And he co-founded the SETI Institute which would become a world-class place to do this research. I spent my career researching up and down the Drake Equation, including 35 years at the SETI Institute (so far). When he retired from UC Santa Cruz, he asked me to teach his Life in the Universe class (which I did for seven years).




It would be difficult to overestimate his legacy in establishing the study of life in the universe and the search for it as a legitimate scientific field into which young scientists could do legitimate research.




It isn't often that one gets to know someone who got there first – who was the first one to open up a wholly new field of science. But Frank certainly did that with quiet but definitive authority.




I'm sure that our own "L", from the Drake Equation, was made longer by having had Frank grace our planet. Bending humankind's thinking to consider our (and our planet's) place in the universe is his legacy for the ages. It was a great honor to be around to see it all happen and to get to know Frank."

Dr. Laurance R. Doyle
Director, Quantum Astrophysics Group
Principal Investigator, Whale-SETI Project
Carl Sagan Center, SETI Institute
On a personal note, I took that Life in the Universe class, and it definitely had an impact on me. It may be the class I remember best. It's only today that I realize that it was his class, and the guest lecture he gave one day wasn't a guest lecture. Now, if you do a search for it, the results are a long list of prestigious universities, teaching those who will listen to consider their place in the universe.